2016 GRAMMY AWARD WINNER:
Best Historical Album
Peter J. Moore, Mastering Engineer
(Bob Dylan and the Band)
Columbia Legacy
Toronto Star Article
---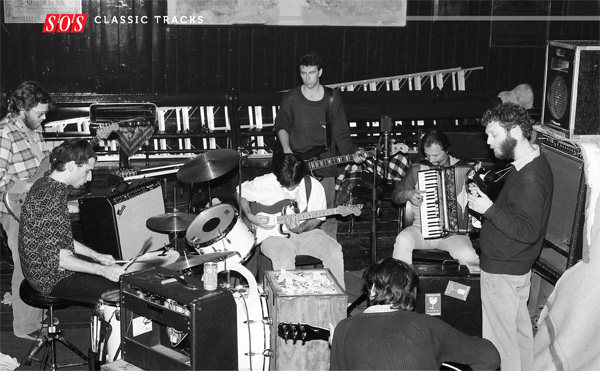 SOUND ON SOUND
CLASSIC TRACKS Cowboy Junkies 'Sweet Jane' by Tom Doyle
In 1987, swimming against the tide of MIDI-powered pop records, Cowboy Junkies went into a church to record an album into a single microphone in a single day."
Back in 1988, with the release of an album, The Trinity Session, recorded almost entirely in a single day, Cowboy Junkies became arguable the first band to create the music sub-genre which would later become known as alt-country. A slow-burning, atmospheric take on country music, at a time when most artists were relying heavily on programmed sounds, the Canadian four-piece's second long-player was all the more remarkable given that it was recorded live at Toronto's Church of the Holy Trinity around one microphone, namely a Calrec Soundfield... See Complete Article


---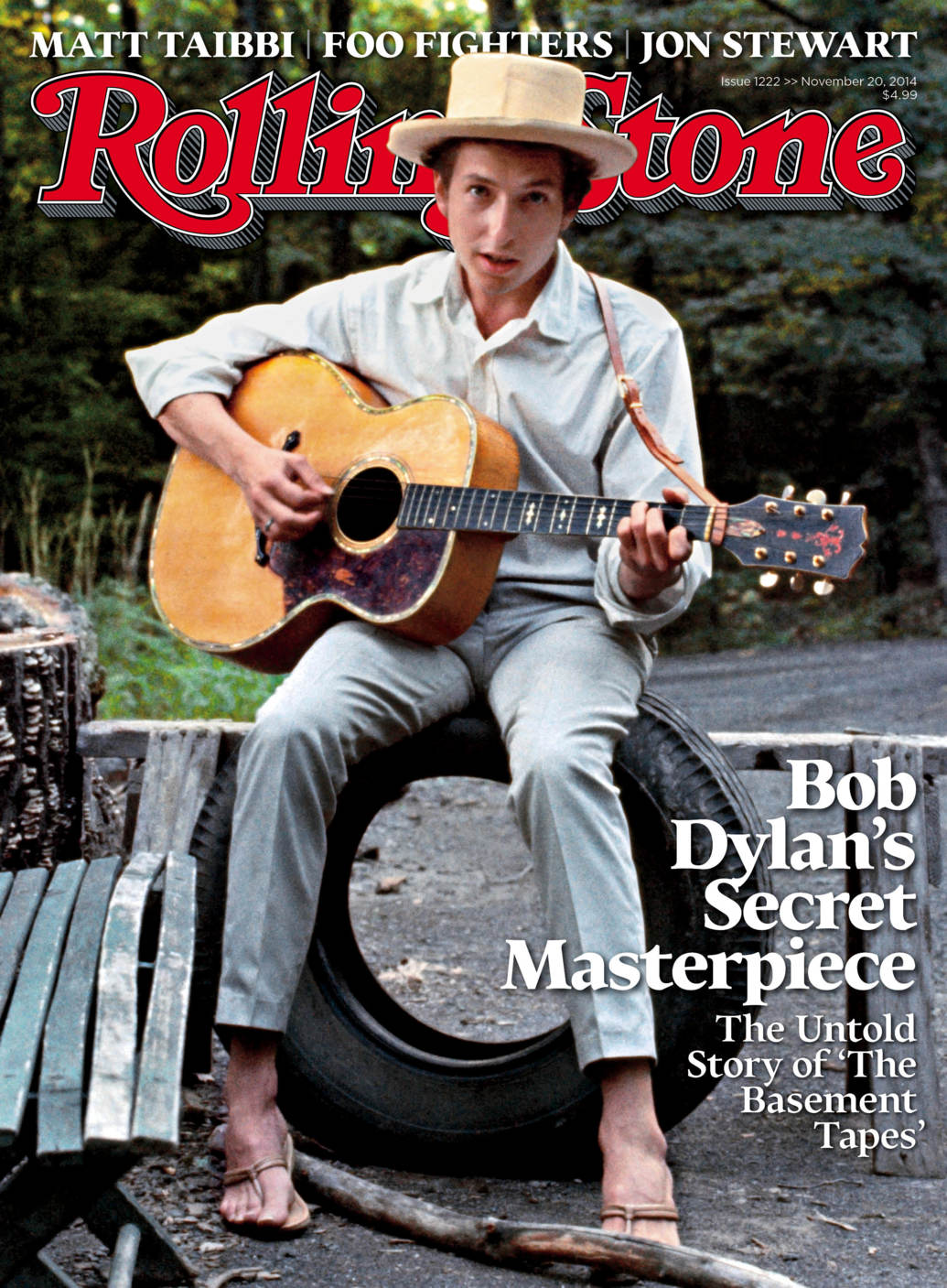 THE UNTOLD STORY of Bob Dylan's 'Basement Tapes': Inside the New Issue

Rolling Stone brings Garth Hudson back to Big Pink for the first time since 1968 for an exclusive documentary
Forty-six years after Rolling Stone first alerted the world to the existence of Bob Dylan's secret Basement Tapes sessions, the complete recordings are finally getting a commercial release - and we're commemorating the occasion with a cover story.

Rolling Stone contributing editor David Browne traces the entire history of the tapes in our new issue (on stands Friday), from the 1966 motorcycle crash that preceded their creation to the secret recording sessions in the Saugerties, New York home known as Big Pink to the many bootlegs and partial releases that have come out over the years to the massive undertaking it took to prepare all 130 tracks for release on The Basement Tapes Complete box set.



See Complete Article


---



AFTER THE FALL


Bob Dylan's Legendary Basement Tapes



Next week, a six-CD set called "The Basement Tapes Complete: The Bootleg Series, Vol. 11," featuring a hundred and thirty-nine songs, will be released. It is not exactly an album, and was never intended to be. Some of the songs began circulating in 1969, on an album that came to be called "The Great White Wonder," and brought the word "bootleg" into the context of music. Six years later, sixteen songs from these sessions, plus eight written and recorded by The Band alone, were enhanced with overdubs and officially released as a two-LP set, under the name "The Basement Tapes." Several months before the release, Dylan gave his first radio interview in nine years and said, "Somebody mentioned it was a good idea to put it out, you know, as a record, so people could hear it in its entirety and know exactly what we were doing up there in those years." ...

See Complete Article


---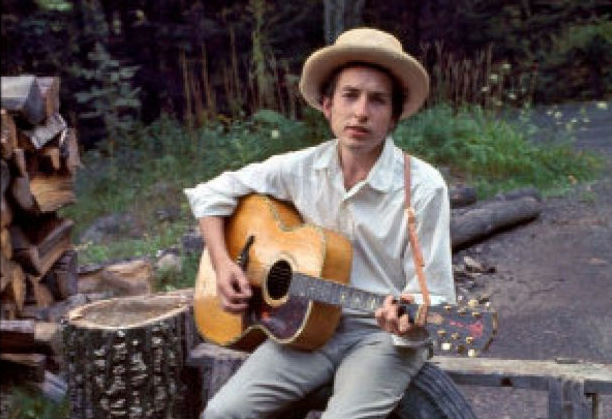 THE BASEMENT TAPES
Bob Dylan and The Band's complete Basement Tapes resurface at last
Toronto duo largely responsible for lifting the veil off "the most sought after and mysterious recordings from the post-nuclear, pre-digital era."

It takes a moment to sink in and realize what I'm actually holding: an original Basement Tape, one of the more than 20 reels recorded by Bob Dylan and the majority of Toronto legends The Band when Dylan was convalescing in Woodstock, N.Y., following a 1966 motorcycle accident.

How do I know it's an original? Because my dining companion is Toronto's Jan Haust, Canadian music archivist, current curator of the Dylan-driven collection, and primarily responsible for the release earlier this week of The Basement Tapes Complete, a lavish six-CD set issued by Sony's Legacy that finally lifts the veil off what Haust calls "the most sought after and mysterious recordings from the post-nuclear, pre-digital era..." lovingly restored and digitally remastered in Toronto by Haust and renowned Cowboy Junkies engineer and producer Peter J. Moore...

See Complete Article


---






This Neil's on Fire: a classic cut reborn




(LtoR) Dallas Good, Neil Young, Garth Hudson, Mike Belitsky, Peter Moore, Sean Dean and Travis Good





Neil Young was big, loud and surprising, as he often is, when working on an album of songs by The Band... So, when Young turned up one morning in April 2009 at the west-end Toronto studio of award-winning music producer/engineer Peter J. Moore to add his contribution to a collection of some great and some lesser known Band songs — recorded during the past three years by a number of Canada's prominent pop, rock and folk acts, selected and arranged by The Band's legendary keyboardist Garth Hudson, and released last week as A Canadian Celebration of The Band, on the Curve Music label — it was appropriate that a particularly potent talisman, the original Big Pink basement tape recording of the Dylan-Rick Danko composition, "This Wheel's On Fire," was positioned decorously on the studio's fireplace mantel, oozing mojo.



See Complete Article



AMCHITKA CONCERT CD
On the 40th Anniversary of the landmark concert, in which Joni Mitchell, James Taylor and Phil Ochs played for free to a sell-out crowd in Vancouver, raising enough money to send the Greenpeace to Amchitka, Alaska to stop U.S. nuclear bomb testing... and giving the world Greenpeace...

Greenpeace releases a CD of the incredible concert performance.

The E Room performed this unique restoration project, working from only a damaged tape made by the soundman at the 1970 concert.

Before there was ever Live Aid or Band Aid or Farm Aid, even before George Harrison's Concert for Bangladesh, there was the concert that launched Greenpeace.

The Amchitka concert CDs are an aural time capsule. To listen in is to eavesdrop on a special moment 39 years in the past when Phil and James and Joni were impassioned by a cause (and, in the latter pair's case, by love).

On headphones, it sounds as if you're sitting just offstage. You can even hear audience cries.